Job Account Manager Major Accounts en Remote
Smartsheet en Melbourne, Victoria, Australia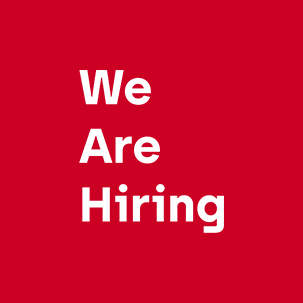 Account Manager Major Accounts
Smartsheet Melbourne, Victoria, Australia
Development
2-5 años
Strategy
Sales
Software
Technical
Job description
Smartsheet is seeking an experienced sales professional to join our team as an Account Executive, Expansion. You will have a history of performance in quota attainment and developing customer accounts. This important role is part of the Commercial Sales team and is a key member of the Melbourne based team at Smartsheet, and reports to the Sr Manager, Commercial Sales who is based in Sydney.
With a commitment to investing in the APAC region to better serve new and existing customers in Australia, New Zealand, Japan and the greater Asia Pacific geography, Smartsheet opened up its third international office in Sydney in January 2020. This is an opportunity to be a part of Smartsheet at this exciting time, working with an outstanding team to build and expand the Smartsheet brand across an established market.
You Will:
Achieve revenue targets by exceeding sales quotas by running a full cycle sales process
Develop and strategise account plans with members of other Smartsheet teams
Manage strategic sales motions alongside transactional, high-volume opportunities with Enterprise customers (2,000 employees and above)
Conduct needs assessment calls with specific prospects
Schedule online product demonstrations
Ensure Smartsheet success in the retention and growth of account revenue
Partner with customer success in maximizing the value of Smartsheet solutions
Consult with clients in defining collaboration goals, success criteria and program strategy to ensure the customer perception of value that leads to sales renewal and expansion
Exceed quotas using a formal understanding of Solution/Consultative Selling
Manage your book of business for expansion and up-sell opportunities; partner and grow client relationships
Be the subject matter expert of Smartsheet and develop in-depth knowledge of product and service offerings
Provide support to customers and prospects
Maintain accurate and up-to-date forecasting and pipeline management
Other duties as assigned
You Have:
7+ years proven sales track record – 5+ years in a SaaS environment
Experience managing customer relationships and maintaining relationships in a B2B environment
Sales experience in a technology oriented field
Must know how to use each stage in the sales cycle to promote the sale
Work with multiple functional departments and roles to manage customer life cycle from implementation to renewal
Excellent ability in analyzing the opportunity for cross-sell and up-sell potential within existing books of business
Experience prospecting and managing a designated territory to maximize revenue growth
Effectively investigate accounts to uncover opportunities for up-sell within existing plans, and multi-thread opportunities across the organization
You deal well with pressure; remain optimistic and persistent, even under adversity
Manage excellent interactions both internally and externally with senior level corporate management
Familiarity of CRM software packages and proficiency in Microsoft Office products
Passion for working with new technologies and new technical concepts
Bachelor's degree or the equivalent combination of other post-secondary education
About Smartsheet
Smartsheet is an Equal Opportunity Employer committed to fostering an inclusive environment with the best employees. We provide employment opportunities without regard to any legally protected status in accordance with applicable laws in the US, UK, and Australia. If there are preparations we can make to help ensure you have a comfortable and positive interview experience, please let us know.
At Smartsheet, we strive to build an inclusive environment that encourages, supports, and celebrates the diverse voices of our team members who also represent the diverse needs of our customers. We're looking for people who are driven, authentic, supportive, effective, and honest. You're encouraged to apply even if your experience doesn't precisely match our job description—if your career path has been nontraditional, that will set you apart. At Smartsheet, we welcome diverse perspectives and people who aren't afraid to be innovative—join us!
Please mention the word **DAWN** and tag RMzUuOTEuMTE4LjE4MQ== when applying to show you read the job post completely (#RMzUuOTEuMTE4LjE4MQ==). This is a beta feature to avoid spam applicants. Companies can search these words to find applicants that read this and see they're human.
If you are interested in
Account Manager Major Accounts

you will also like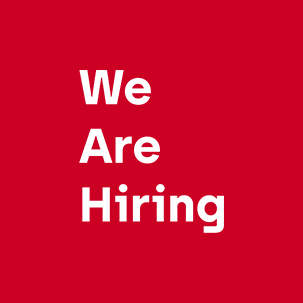 Account Manager Major Accounts
Smartsheet