Job SAP consultant SD/ EDI en madrid
Talent Hackers en madrid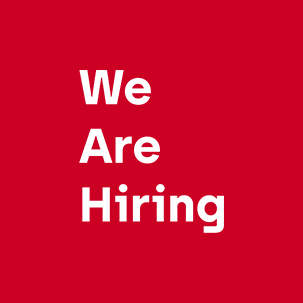 SAP consultant SD/ EDI
Talent Hackers madrid
Job description
Project
The company operates in the sector of mineral-based solutions and innovations, serving a wide range of industries including mining, metallurgy, construction, agriculture, and environmental sectors. This organization is recognized for its commitment to developing sustainable and environmentally responsible products and processes. They specialize in the production of mineral-based additives, like bentonite and sepiolite, which find applications in drilling fluids, animal nutrition, and civil engineering, among others. With a global presence and a strong focus on research and development, this company plays a significant role in advancing technologies and solutions that address industry-specific challenges and needs worldwide.
Role
The SAP consultant will be primarily responsible for several key tasks within the SD (Sales and Distribution), MM (Materials Management) and EDI (Electronic Data Interchange) modules. This includes supporting all areas of the company with the different incidents that may occur with suppliers and customers.
In addition to support work, the consultant will play crucial role identifying areas for improvement, proposing modifications, and implementing new functionalities to optimize the workflow and efficiency of these key modules. Additionally, the consultant will be responsible for supporting the integration of new requisitions into the existing SAP system.
Another important aspect of the role is to provide support to the IT manager during meetings with vital logistics users, contributing their expertise to address specific challenges and requirements.
Lastly, the SAP consultant will offer ongoing support and guidance to key users of SAP applications within the SAP R3 system, ensuring the smooth operation and effective utilization of these systems throughout the organization.
Qualifications
University degree in Computer Science, or other Technological degrees.
2-5 years of experience in similar positions.
Knowledge of SD/MM/EDI.

Nice-to-Have: SAP PI, EDICOM.




Languages: Fluent in English (B2). French is highly valuable.



Personal Competences: Customer oriented, adaptability, stress tolerance, teamwork, commitment, learning capacity.
Handling SAP requests.
Teamwork.
Tolerance to the pressure.
What they offer
Working in this company offers several benefits, including:
Professional Growth: You'll have the opportunity to work in a dynamic and innovative environment, which can foster your professional development and help you build a valuable skill set in the field of SAP consulting.
Training and Learning: The company values learning and offers training opportunities to enhance your knowledge and expertise in SAP and related technologies.
Career Advancement: With the chance to work on challenging projects and gain experience in various SAP modules, you'll be well-positioned for career advancement within the company.
Competitive Compensation: The company typically offers competitive compensation packages, including salary and benefits, to its employees.
Multinational Experience: If you value international exposure, this company's global presence provides an opportunity to collaborate with colleagues and clients from diverse backgrounds.
Language Skills: If you're interested in languages, the requirement for English and the potential for exposure to French can enhance your language skills and open up new career opportunities.
Supportive Work Environment: The emphasis on teamwork and adaptability suggests a supportive work culture where you can collaborate with colleagues and receive assistance when needed.
Contribution to Innovation: By working on SAP projects and providing technical support, you'll contribute to the company's continuous innovation and problem-solving efforts.
Work-Life Balance: The company's flexibility in adapting work hours to personal needs can facilitate a better work-life balance.
Inclusive Culture: The company's commitment to diversity and inclusion ensures an open and welcoming work environment.
If you are interested in
SAP consultant SD/ EDI

you will also like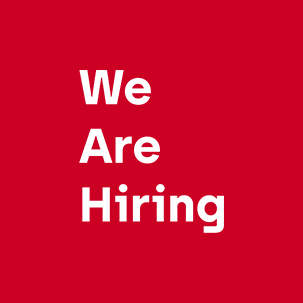 SAP consultant SD/ EDI
Talent Hackers