Job Talent Acquisition Lead leadership & corporate en Remote
Careers at Tide en London, England, United Kingdom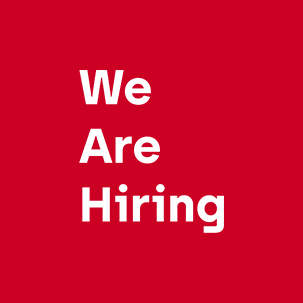 Talent Acquisition Lead leadership & corporate
Careers at Tide London, England, United Kingdom
Development
2-5 años
Strategy
Finance
Growth
Financial
Job description
About Tide
At Tide, we are building a finance platform designed to save small businesses time and money. We provide our members with business accounts and related banking services, but also a comprehensive set of connected administrative solutions from invoicing to accounting.
Founded in 2015, Tide is now the leading business financial platform in the UK with 550,000 SME members (10% market share) and more than 150,000 SMEs in India. Headquartered in London, Tide has nearly 1,500 Tideans across the UK, Bulgaria, India, Serbia, Romania, Ukraine and Germany.
Tide is rapidly growing, expanding into new markets and always looking for passionate and driven people. Join us in our mission to empower small businesses and help them save time and money.
About the team
Tide has big hiring plans to support the company's growth trajectory as well as launch new products and new markets. In this context, talent acquisition is a top priority and we are investing in building a world-class team.
The talent team is composed of a diverse group of full-cycle talent partners spread out across the UK, Central & Eastern Europe, and India. You will need to be comfortable working in a remote-first and fast-changing environment. There is a lot of freedom to create, innovate and have a high impact on how Tide attracts talent.
About the role
Reporting to the Director of Talent Acquisition, you will play a pivotal role in shaping the future of Tide by attracting and securing top leadership talent. This is a dual-faceted position that requires a blend of hands-on recruiting and team management skills.
As Talent Acquisition Lead you will:
Take charge of the end-to-end recruitment process for Director and above positions globally.
Develop and implement strategic initiatives for talent acquisition, improving our talent mapping and intelligence, candidate assessment, and hiring quality
Manage and nurture a specialised talent team responsible for corporate recruiting, ensuring they meet their objectives and grow professionally.
Partner with senior leadership to understand business objectives and craft recruiting strategies that align with company goals.
Drive & manage the relationship with executive search firms, with a clear objective of building in-house capabilities thus reducing agency spend
Champion diversity hiring initiatives to build an inclusive workforce that reflects the members we serve.
Drive succession planning initiatives to ensure Tide has the right 'leadership bench'.
Use data and talent insights to influence Tide's talent attraction strategy.
What we are looking for
10+ years of talent acquisition experience with a focus on global leadership and executive roles. Preferably with a mix of agency (top-tier search firm) and in-house experience.
Proven track record of successful leadership hires (tech and non-tech) in a technology-driven and high-growth environment.
Demonstrated ability to grow, lead and motivate a team
Adept at navigating different cultures and hiring markets to effectively recruit top talent from around the world.
Exceptional interpersonal and communication skills to effectively interact with candidates and senior stakeholders.
Ability to think strategically about talent strategy and develop innovative recruiting strategies.
Ability to leverage internal & external talent and market data to tell a story and influence executive stakeholders
What you'll get in return
A competitive salary
25 days holiday with the option to take 5 extra days of unpaid leave per year
3 days paid volunteering or L&D time off per year
Personal L&D budget of £1,000 professional L&D budget per year
Group Life Insurance, Vitality Health and Dental Insurance
Spacious brand-new office by Old Street station with an all-day snacks bar
Enhanced family-friendly leave
Access to a global mental wellbeing platform that provides 1:1 video therapy sessions with accredited therapists and unlimited chat therapy sessions
Work from home budget
Team socials - virtual and physical events
Sabbatical leave
Tidean Ways of Working
Make work, work for you! Tide embraces and supports flexible working arrangements. We are a remote-first business that enables its employees to work remotely from anywhere in their home country. Additionally, Our Working Outside the Office (WOO) policy allows you to work from anywhere in the world, up to 90 days per year per country.
We are remote-first, but when you do want to meet new people, collaborate with your team or simply hang out with your colleagues, our offices are always available and equipped to the highest standard. We offer flexible working hours and trust our employees to do their work well, at times that suit them and their team.
Tide is a place for everyone
At Tide, we believe that we can only succeed if we let our differences enrich our culture. Our Tideans come from a variety of backgrounds and experience levels. We consider everyone irrespective of their ethnicity, religion, sexual orientation, gender identity, family or parental status, national origin, veteran, neurodiversity status or disability status. We celebrate diversity in our workforce as a cornerstone of our success. Our commitment to a broad spectrum of ideas and backgrounds is what enables us to build products that resonate with our members' diverse needs and lives.
We are One Team and foster a transparent and inclusive environment, where everyone's voice is heard.
Please mention the word **ENGAGING** and tag RMTA3LjE4MC4xMDkuMTY= when applying to show you read the job post completely (#RMTA3LjE4MC4xMDkuMTY=). This is a beta feature to avoid spam applicants. Companies can search these words to find applicants that read this and see they're human.
If you are interested in
Talent Acquisition Lead leadership & corporate

you will also like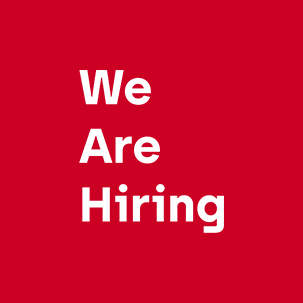 Talent Acquisition Lead leadership & corporate
Careers at Tide