Job VP of Solutions en Remote
Smartsheet en Bellevue, Washington, United States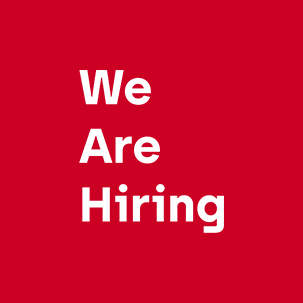 VP of Solutions
Smartsheet Bellevue, Washington, United States
Development
2-5 años
Strategy
Sales
Marketing
Growth
Job description
Smartsheet is a tech company with a human story to tell. We're here to empower teams to manage projects, automate workflows, and rapidly build new secure solutions, using simple no-code tools. We're revolutionaries – so for us changing the way the world works is all in a day's work.
VP of Solutions is a very strategic, critical and highly visible role with a significant business impact. The role will help accelerate Smartsheet's next phase of growth through use-case specific solutions and solution specific GTM motions. It will help drive incremental $100M bookings through solutions specific GTM motion over 3+ years while coordinating our solutions product roadmap.
In the beginning (~6 months), the role will focus on "piloting" one solution, and over time will expand to seeding and scaling multiple solutions, while developing solutions product roadmap.
You will report to the SVP of Customer Success, Services & Support. This is a remote eligible position and you may work remotely from anywhere in the US where Smartsheet is registered.
Key success outcomes:
Accountability for revenue related to each use case solution
Curate referenceable customers proving our market momentum with at-scale solution deployments and meaningful customer impact
Grow the number of enterprise accounts with at-scale solutions
Establish new partner types and initial partnerships to accelerate our momentum in selected markets and solution use cases
You Will:
Own, develop and implement solutions GTM vision, strategy and roadmap to obtain results, and spearhead initiatives to achieve and exceed growth goals
Semiannually drive the Alpha Solution pipeline across GTM and product for investment approval
Build Alpha Solution with 1-2 customers for each use case solution as each is approved for investment
Provide customer signal/input for the development of solution roadmap to successfully return Alpha customers to core product lifecycle via our corporate product roadmap
Drive revenue related to use case solutions by working cross-functionally with

Sales: to prioritize accounts, territories and solution quota setting, provide sales support/coaching and help with account planning for target accounts
Product: to jointly develop solution roadmap and build/maintain the solution
Marketing: to develop solutions pipeline for prioritized accounts and account based marketing for pipeline acceleration
Partner/Channel: to augment program components for new partner types and execute new partner agreements that accelerate GTM
Customer Excellence: to drive deployment and adoption of the full solution and help drive the realization of full business value
Finance and Investor Relations: to accelerate the market's recognition of our solutions momentum and partner scale

Be the executive sponsor for Alpha and Seed phase deals, interface with customer executives, and help shape and close the deals related to at-scale solutions
Be the executive sponsor and "expert in residence" for new solutions partnerships, interface with related partner executives, and help shape and close the partnership agreement related to market scale solutions to co-sell and co-deliver solutions with new partner types
Run the quarterly cadence for top/strategic accounts with solutions potential
Lead solution focused market owners to pilot and seed new solutions, develop solution roadmap, and drive execution of revenue targets related to solutions
Lead the business development resources to drive effort related to solutions
Lead Solutions SEs to develop and showcase use case specific solutions experiences (e.g., templates, integrations, UI/UX) for top accounts
Develop repeatable playbook for solutions GTM (e.g., pre-sales assets, testimonials, case studies) by working with other groups
Provide input to messaging and framing for solutions marketing
Build, lead and grow a team of high performing, amazing leaders (e.g., solution focused market owners, business dev resources, Solution SEs) and individuals through effective hiring, coaching and development
You Have:
15+ years of experience in consulting, B2B enterprise technology, and/or developing solutions
12+ years of experience working with enterprise customers and interacting with executives
10+ years of experience in an executive leadership role
Demonstrated strategic thought leadership in B2B SaaS growth, GTM and solution and value based selling
"GM" profile who can think system-wide and lead cross-functional teams to develop company wide solution GTM motion and business
Business acumen with a deep understanding of enterprise buyers, digital transformation at enterprises and strategic agenda of enterprise companies
Excellent leadership skills with the ability to inspire and motivate cross-functional teams.
Demonstrated problem solving leadership across multiple problems
Entrepreneurial, start up attitude, plus passionate drive and extraordinarily ability to communicate with customers, colleagues, and executives
Strong communication and interpersonal skills, with the ability to work cross-functionally within the organization, and to influence and collaborate with senior executives, stakeholders, and partners.
MBA and Bachelors in Engineering degree required
Get to Know Us:
At Smartsheet, we've created a place where everyone is welcome — people from all over the world, all backgrounds, all ages, all colors, and all beliefs working side by side. Here, everyone can make a difference and empower others to do the same. You're encouraged to apply even if your experience doesn't precisely match our job description—if your career path has been nontraditional, that will set you apart. At Smartsheet, we empower everyone, everywhere to change the way the world works—join us
Perks & Benefits:
HSA, 100% employer-paid premiums, or buy-up medical/vision and dental coverage options for full-time employees
Equity - Restricted Stock Units (RSUs) with all offers
Lucrative Employee Stock Purchase Program (15% discount)
401k Match to help you save for your future (50% of your contribution up to the first 6% of your eligible pay)
Monthly stipend to support your work and productivity
Flexible Time Away Program, plus Incidental Sick Leave
US employees are automatically covered under Smartsheet-sponsored life insurance, short-term, and long-term disability plans
US employees receive 12 paid holidays per year
Up to 24 weeks of Parental Leave
Personal paid Volunteer Day to support our community
Opportunities for professional growth and development including access to LinkedIn Learning online courses
Company Funded Perks, including a counseling membership, local retail discounts, and your own personal Smartsheet account
Teleworking options from any registered location in the U.S. (role specific)
Smartsheet provides a competitive range of compensation for roles that may be hired in different geographic areas we are licensed to operate our business from. Actual compensation is determined by several factors including, but not limited to, level of professional, educational experience, skills, and specific candidate location. In addition, this role will be eligible for a market competitive bonus and RSU stock grant upon accepted offer. | All US States: $230,000 to $340,000
Equal Opportunity Employer:
Smartsheet is an Equal Opportunity Employer committed to fostering an inclusive environment with the best employees. We provide employment opportunities without regard to any legally protected status in accordance with applicable laws in the US, UK, Australia, Costa Rica, Japan and Germany. If there are preparations we can make to help ensure you have a comfortable and positive interview experience, please let us know.
At Smartsheet, we strive to build an inclusive environment that encourages, supports, and celebrates the diverse voices of our team members who also represent the diverse needs of our customers. We're looking for people who are driven, authentic, supportive, effective, and honest. You're encouraged to apply even if your experience doesn't precisely match our job description—if your career path has been nontraditional, that will set you apart. At Smartsheet, we welcome diverse perspectives and people who aren't afraid to be innovative—join us!
Please mention the word **JOLLY** and tag RMzUuOTEuMTE4LjE4MQ== when applying to show you read the job post completely (#RMzUuOTEuMTE4LjE4MQ==). This is a beta feature to avoid spam applicants. Companies can search these words to find applicants that read this and see they're human.
If you are interested in
VP of Solutions

you will also like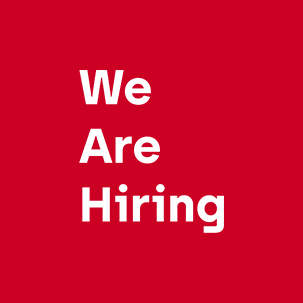 VP of Solutions
Smartsheet