Job offer Web3 Developer en madrid
Talent Hackers en madrid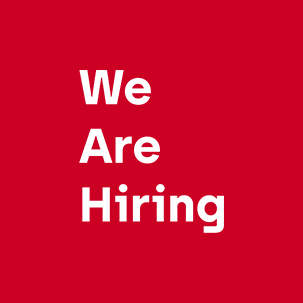 Web3 Developer
Talent Hackers madrid
Job description
Project
Multicultural mobility company is looking for a Web3 Developer
We offer mobility solutions and services according to our clients needs. We work internationally and with an expansion project ahead. Constantly observing and adapting to the ever-changing ways of mobility and needs of our clients. Our team, from more than 25 countries, formed by engineers, marketing experts and IT specialists work very hard to find the best solutions.
We have an office in Alcobendas, Madrid, Spain but we are remote-friendly, which means that we mostly work from home most of the time. We will give you the tools and resources that will help you to have a healthy environment, so you can focus on doing your work.
We are mainly working with Ethereum and Solidity, but we are open to any web3 solution that exists. Web3 is evolving so fast, that we understand that having everything under control is daunting, and that's why we are looking for someone that wants to know about all the trends, as well as test new products, protocols, and technologies while they appear. Thus, testing, learning, and growing with technology will be part of your job.
We are not mainly focused on building the next blue-chip NFT project. We are looking to work with blockchain technology because it provides technical solutions that will help us to tackle problems that will be way more difficult to solve using only web2 technology. We're interested in smart contracts, DIDs, token economics, etc. In other words, we harness the power of web3 to build products and services within the mobility ecosystem.
Role
Superstar? Pass. Friendly and thoughtful? Let's talk.
We are looking for Managers of One: people that come up with their own goals and work on them. They don't need constant check-ins. They do what a manager would do — set the tone, assign items, know what needs to get done, etc.
If you consider yourself a learner, a thoughtful, kind, supportive person, you might fit in here.
We do think -as a lot of other tech companies- that diversity is essential for making great software, and that it has a more profound value beyond money. That's the reason why we are working on building the most diverse we can (gender, age, race, people with functional diversity, etc.), people with different backgrounds, experiences, and capabilities.
We believe that better products are built when the team is genuinely inclusive. The more diverse we are as a team, the more impact we have as a company.
Qualifications
For this job, we are looking for an experienced web3 developer. And what does it mean? It means that you have at least deployed on main net one contract, as well as developed it using one of the following standards: ERC20, ERC721, and/or ERC1155.
We will have to develop backend and frontend code for our web3 solutions. For this reason, it will be interesting to know libraries that interact with web3 (e.g web3.py).
For the front end, we use NuxtJS and we connect with web3 using ethers.js.
For the toolchain, we have mainly used Hardhat but we love also Foundry.
We write extensive tests using hardhat and chai, so knowledge of unit testing is mandatory.
DAO knowledge is not mandatory, but it will add an extra that we will appreciate. The same goes for DeFi.
Finally, if you know cryptography it will be really nice. We have been discussing different solutions like OpenGPG so having a background in cryptography would be a big point for your position.
We are expanding internationally, so a good English level is a must. Although, we can provide English lessons to improve your skills
What they offer
Personal and professional growth in a young work environment that does everything possible to enjoy while working.
Flexibility. We rely on goals, not schedules.
Responsibility and autonomy. You will be responsible for your goals and your tasks.
Salary based on your skills and experience.
Full-time indefinite contract.
Remote-friendly, but welcome to work from our office in Madrid if you prefer.
Free English lessons and flexible benefits.
If you are interested in
Web3 Developer

you will also like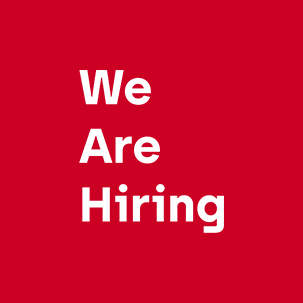 Web3 Developer
Talent Hackers